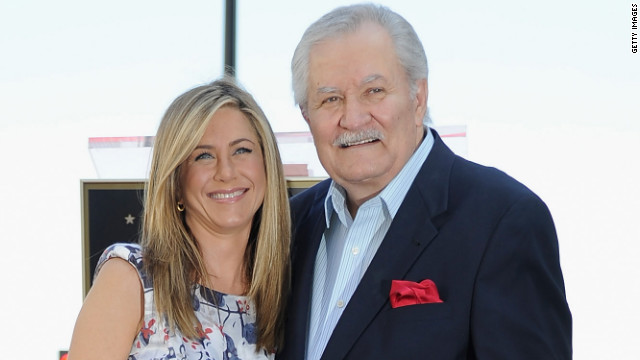 Who knew that the veteran "Days Of Our Lives" actor's only daughter, Jennifer, would follow in his footsteps with a memorable TV acting career with "Friends?" And then blossom to become America's sweetheart.
Considered to be one of the greatest newsmen of this generation, Brian Williams and his nose for hard news also knows how to lighten things up some (with his frequent stints on "Late Night with Jimmy Fallon"). His eldest daughter, Allison, may not have followed with a career in journalism but her debut acting role in HBO's controversial series "Girls" has surely made headlines.
With a string of box office hits ("Coming To America," "Beverly Hills Cop") and misses ("A Thousand Words"), Eddie Murphy has already had a full career. His eldest daughter Bria is trying to make her mark in beauty and fashion. She's a spokesmodel for the Dark & Lovely hair care brand.
Like father like son? Not so much. The "Growing Pains" actor became a household name with the 1980s sitcom but his son Robin, however, wanted to take on music like his mom, Gloria Loring, who scored a pop hit in the 1980s with "Friends & Lovers" (with Carl Anderson).
The former NFL star turned sports analyst may have named his daughter, Condola, after his mom but the statuesque beauty surely wasn't going to pursue a career making touchdowns. Well, maybe. This year, the burgeoning actress was nominated for a Tony Award for her Broadway debut in the Alicia Keys-produced play "Stick Fly."
After founding Motown Records and making it one of the biggest record labels in the world, Berry Gordy settled down from the music business and enjoyed the fruits of his labor. His son, Stefan Kendal (Redfoo), teamed up with grandson Skyler Austen (SkyBlu, not pictured here) to form the electro-pop duo LMFAO, who've become international sensations with their "party rock" dance club anthems.
Many child stars have a difficult time transitioning as adults. But the former Opie Taylor (on "The Andy Griffith Show") and Richie Cunningham (on "Happy Days") knew when to quit while he was ahead. As the director of hit movies such as "Cocoon," and "How The Grinch Stole Christmas," he's Hollywood royalty. His eldest daughter, Bryce Dallas, is doing well for herself with memorable roles in flicks such as "Twilight: Eclipse" and "The Help."
The multiple Grammy Award-winning singer/songwriter proved to defy categorization over the years with hits in the soul, pop and country categories. His eldest daughter followed suit, but in pop culture. From reality TV punching bag to best-selling author, she's now considered an influential force in the fashion world.
As the daughter of former Beatle Paul McCartney, one of the most influential musicians in the history of music, Stella McCartney's pedigree, and talent, has made her the cream of the crop amongst European fashion designers. Designing for the likes of Madonna, Annie Lennox and Gwyneth Paltrow and with shops in major cities across the world, the McCartney legacy lives on in a major way.
Jennifer Aniston, John Aniston
Brian Williams, Allison Williams
Bria Murphy, Eddie Murphy
Alan Thicke, Robin Thicke
Ahmad Rashad, Condola Rashad
Berry Gordy, Stefan Kendal
Ron Howard, Bryce Dallas Howard
Lionel Richie, Nicole Richie
Paul McCartney, Stella McCartney